vScription Controller Installation Troubleshooting - USB Foot Control Support
We occasionally run into issues reported from users when trying to install the vScription Controller on Windows so here are some quick tips that should help you through;

Issues Downloading Controller:

There are a few things that can cause this but one of the most common ones we see is that the browser blocks the download. This happens most in Chrome and Microsoft Edge. Here's how to work around this;


Note: The vScription Controller for Windows has been digitally signed by us and you can confirm the signature.
Microsoft Edge:

Microsoft Edge will download the while file then tells you the file could hurt your device. You can override this by clicking the three dots to the right of the message and then click Keep.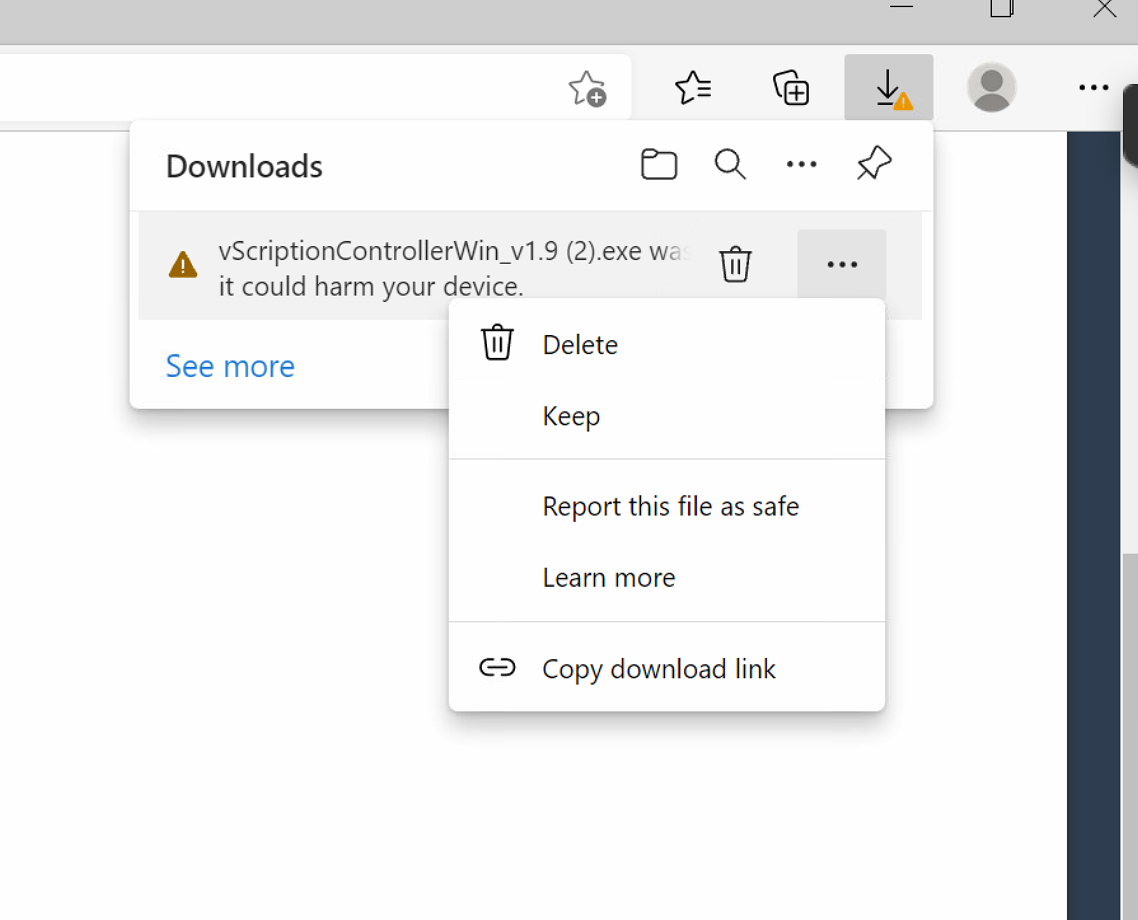 Once you've done that, you may get another message from Microsoft Defender SmartScreen as shown below. Click the Keep Anyway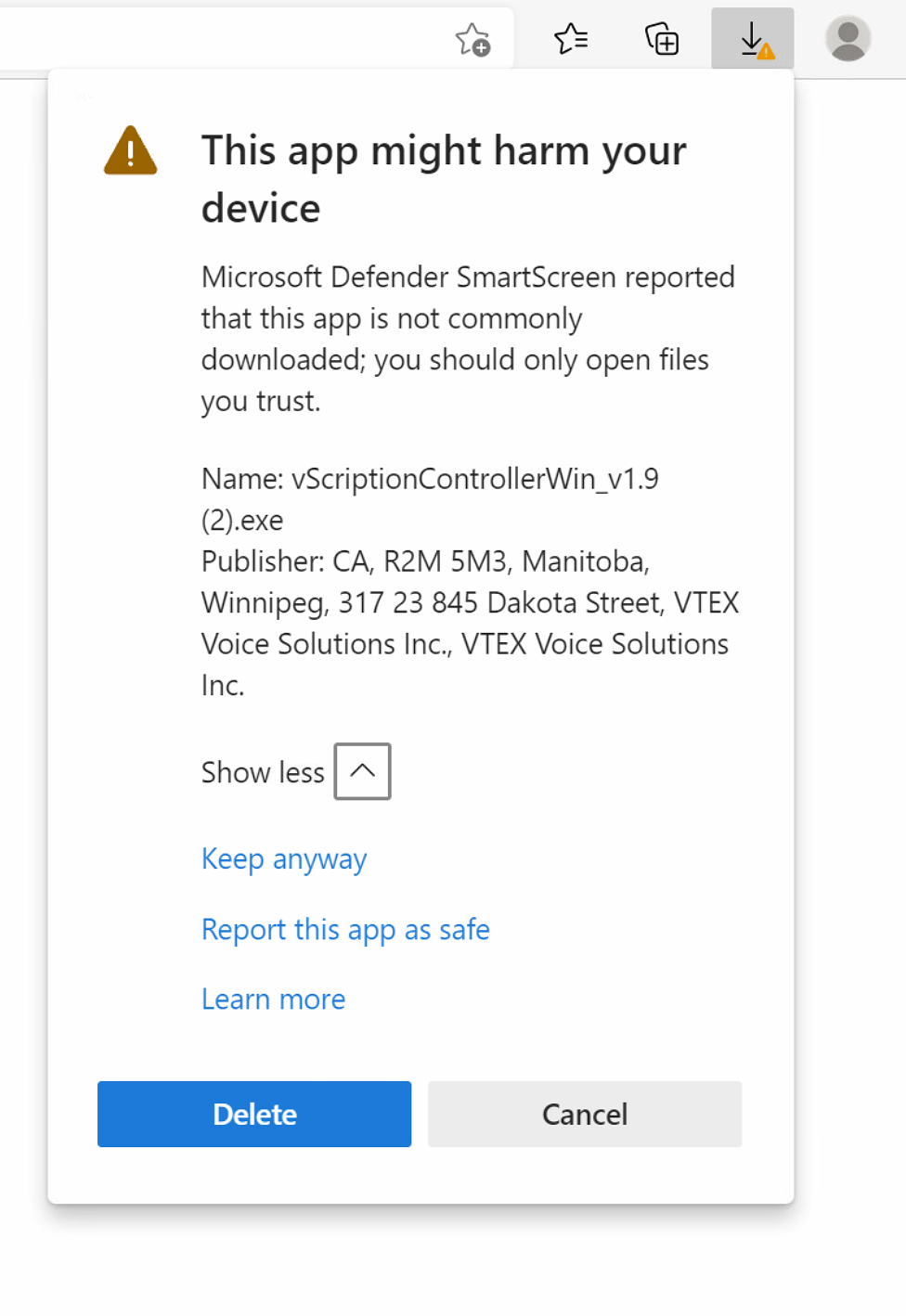 Now you can go to your Downloads folder and run the installer.
Below you will find a brief video showing an installation on Windows;

Related Articles

When Launching vScription Controller, App Seems To Hang and Won't Respond

This has been fixed in Version 1.9 of the Controller which is available on the Download Page This was identified in vScription Controller version 1.8. Although the App seems unresponsive, it will still connect to the transcribe page and you can use ...

Using vScription Controller with Winscribe Client

If you need to do transcription using vScription and Winscribe at the same time, you can have both applications running at the same time and switch between them as needed and your foot control will work with both at the same time. In order to do ...

Does the vScription Controller work with the new M1 Apple Computers?

Yes, for the Controller version 1.9 and up, we have tested and confirmed that it works with the new M1 Macs. Keep in mind that you will need a USB-C to USB-A adapter to connect your USB foot control to your new Mac. This also applies to other recent ...

Getting Started with vScription Mobile

The screenshots shown here are with an iPhone in Dark Mode, If you are not in dark mode, the colors will be different but the functionality will be the same To Login To login, launch the app and enter your vScription Transcribe credentials. Note: You ...

Getting Started with vScription Assist

What is vScription Assist? vScription Assist is a companion app for the nVoq Cloud Based Medical speech recognition engine and was designed to be used in place of the discontinued Transcription Assist feature previously available in the nVoq Wireless ...