How to Reset Your Password in vScription Transcribe
If you want to change your password for vScription Transcribe, here's what you need to do;

1. If you are logged into vScription Transcribe, you must logout by clicking on the Log Out button on the navigation bar
2. From the Login screen, click the Forgot Password link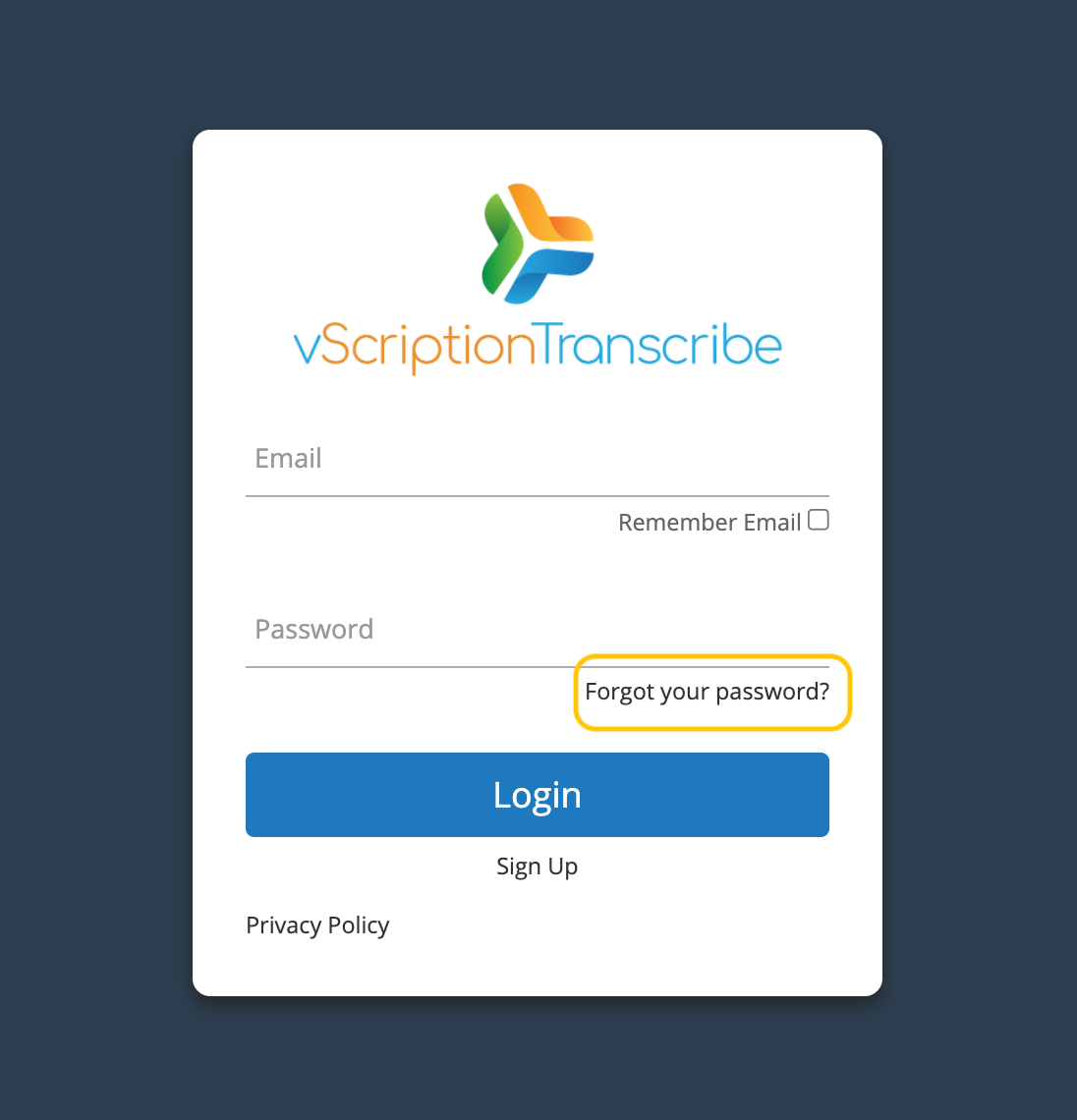 3. Enter your email address and click the Send Reset Link button. You will get a popup showing the request was successful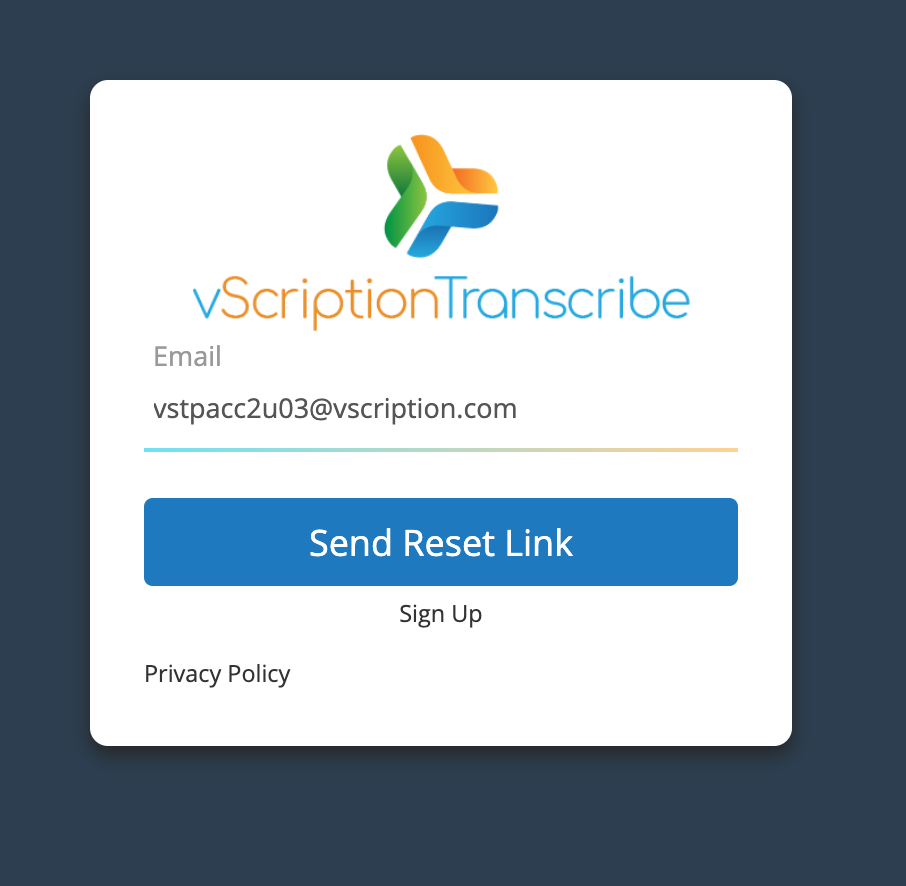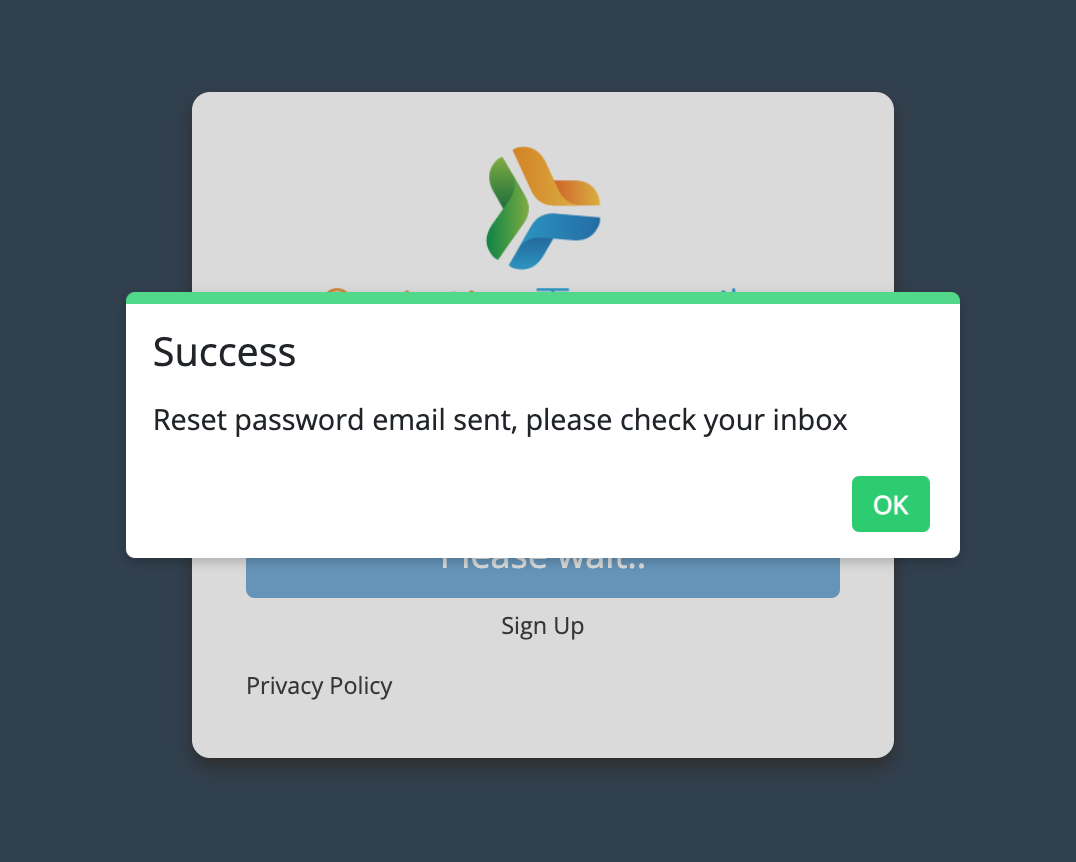 4. Check your email. You will have an email that has a link to reset your password. Click it.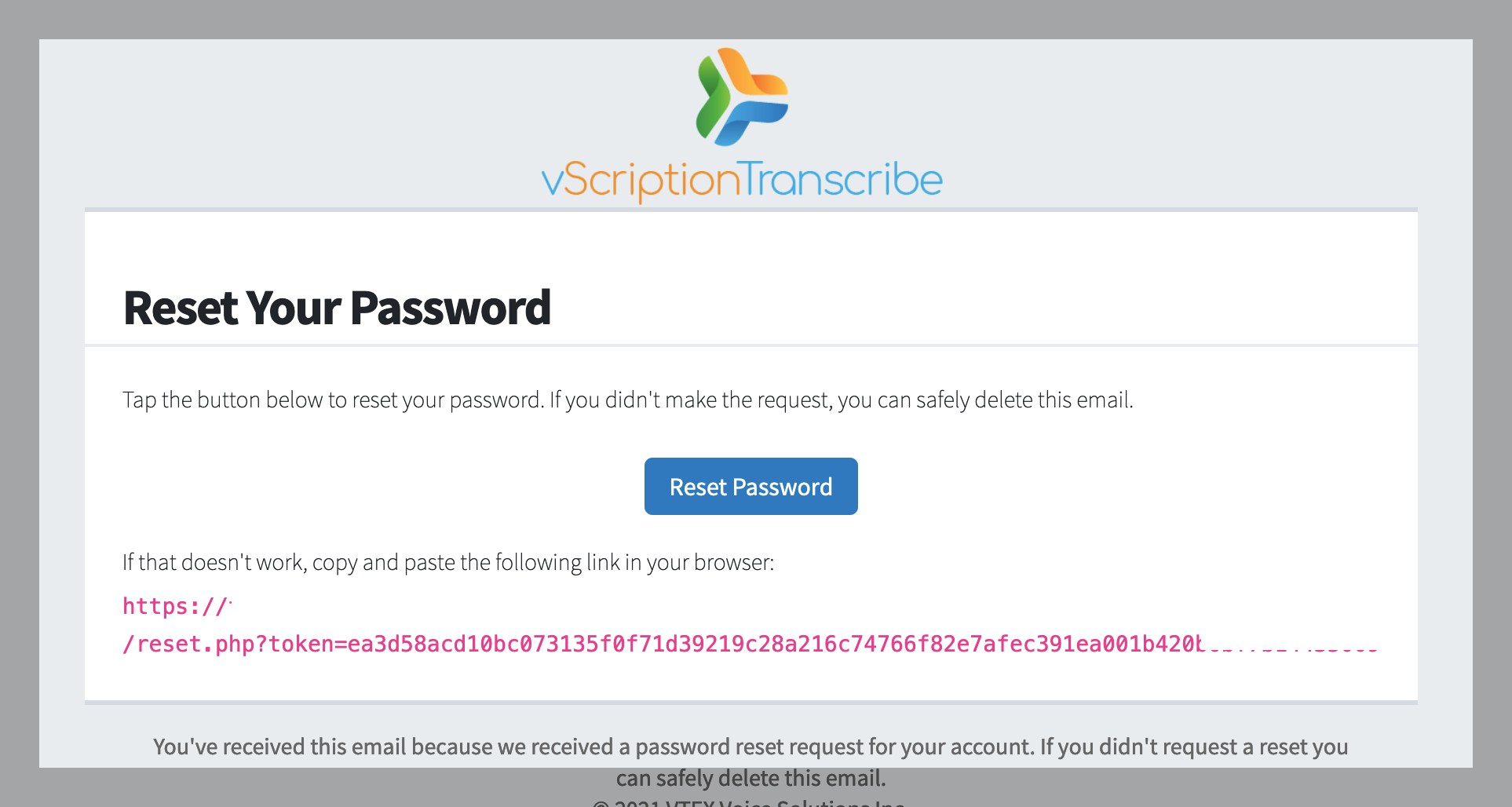 5. A new browser window should open prompting you to enter your new password. Enter your new password and click Reset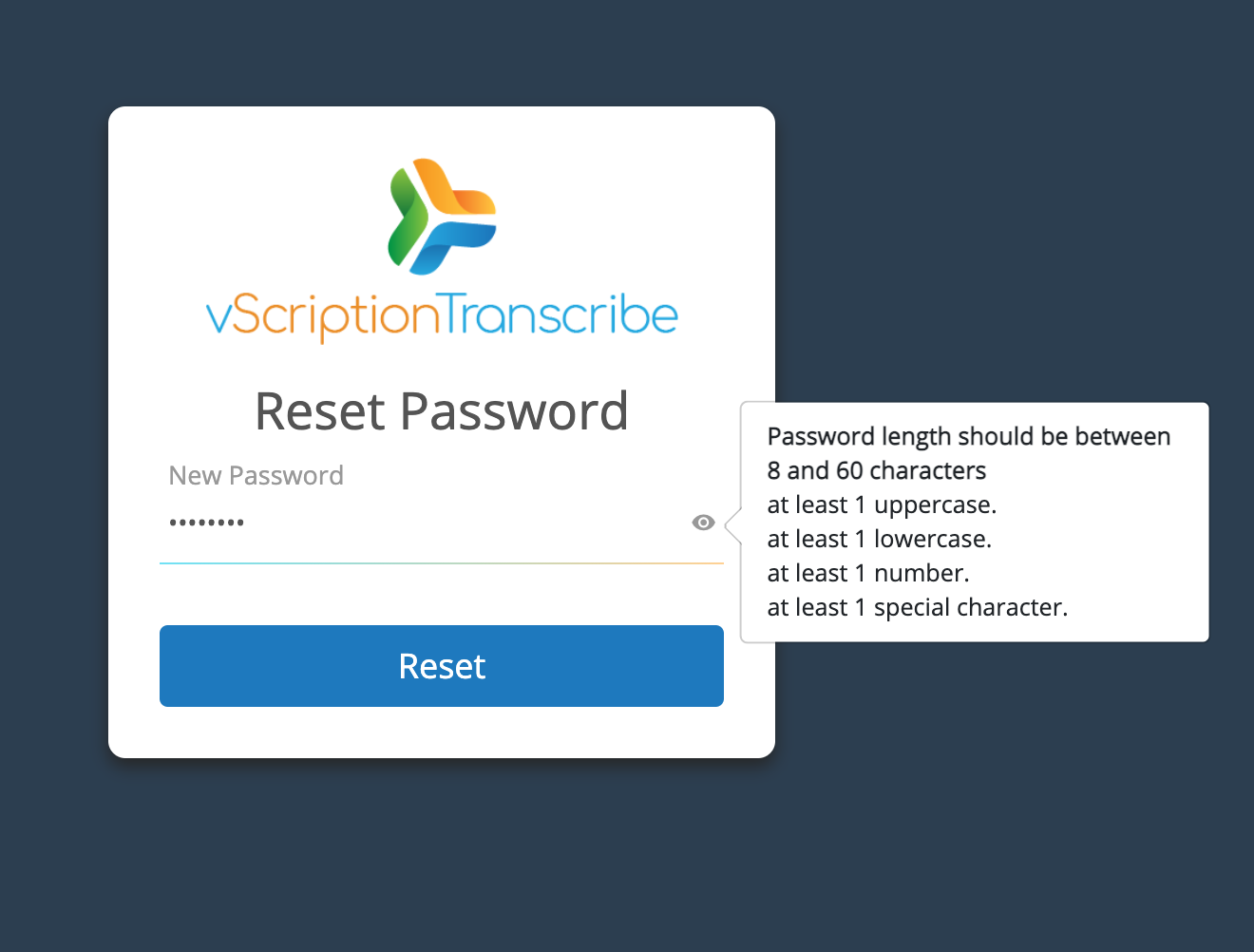 6. Your password has been changed.
Related Articles

Signing In to vScription Transcribe

Once you've opened vScription Transcribe in your browser, you will end up at the vScription Transcribe Login Page as shown below; Enter your email and password and click login to get started. You will automatically start the Job Lister page. ...

Getting Started with vScription Mobile

The screenshots shown here are with an iPhone in Dark Mode, If you are not in dark mode, the colors will be different but the functionality will be the same To Login To login, launch the app and enter your vScription Transcribe credentials. Note: You ...

vScription Transcribe 2021.4 Update Notes

vScription Transcribe 2021.4 Update Notes This update is a minor platform update which adds new features and improves workflow in existing areas. Here is a list of the updates: New Features and Updates: Printing of Typed Report Update: We added the ...

When Launching vScription Controller, App Seems To Hang and Won't Respond

This has been fixed in Version 1.9 of the Controller which is available on the Download Page This was identified in vScription Controller version 1.8. Although the App seems unresponsive, it will still connect to the transcribe page and you can use ...

Resetting your Password

It happens to everybody. You've forgotten your password. No problem, as long as your email address is still valid then you can get back up and running in a minute or so. 1. Click the Reset link and enter your email address. This will send a ...