In order to use Philips SpeechExec Pro Transcribe and Dragon software for offline recognition, follow these steps;

1. Install Dragon Software and create a profile. Make sure to choose the correct specialty.

2. Install Philips SpeechExec Pro Transcribe. Launch and activate the software

3. Connect your Philips DPM recorder to the computer

4. In SpeechExec, configure the following;

- Click Settings -> General Settings

- On the left pane, click Speech Recognition and check off Speech recognition enabled and make sure Use Local Profile only is selected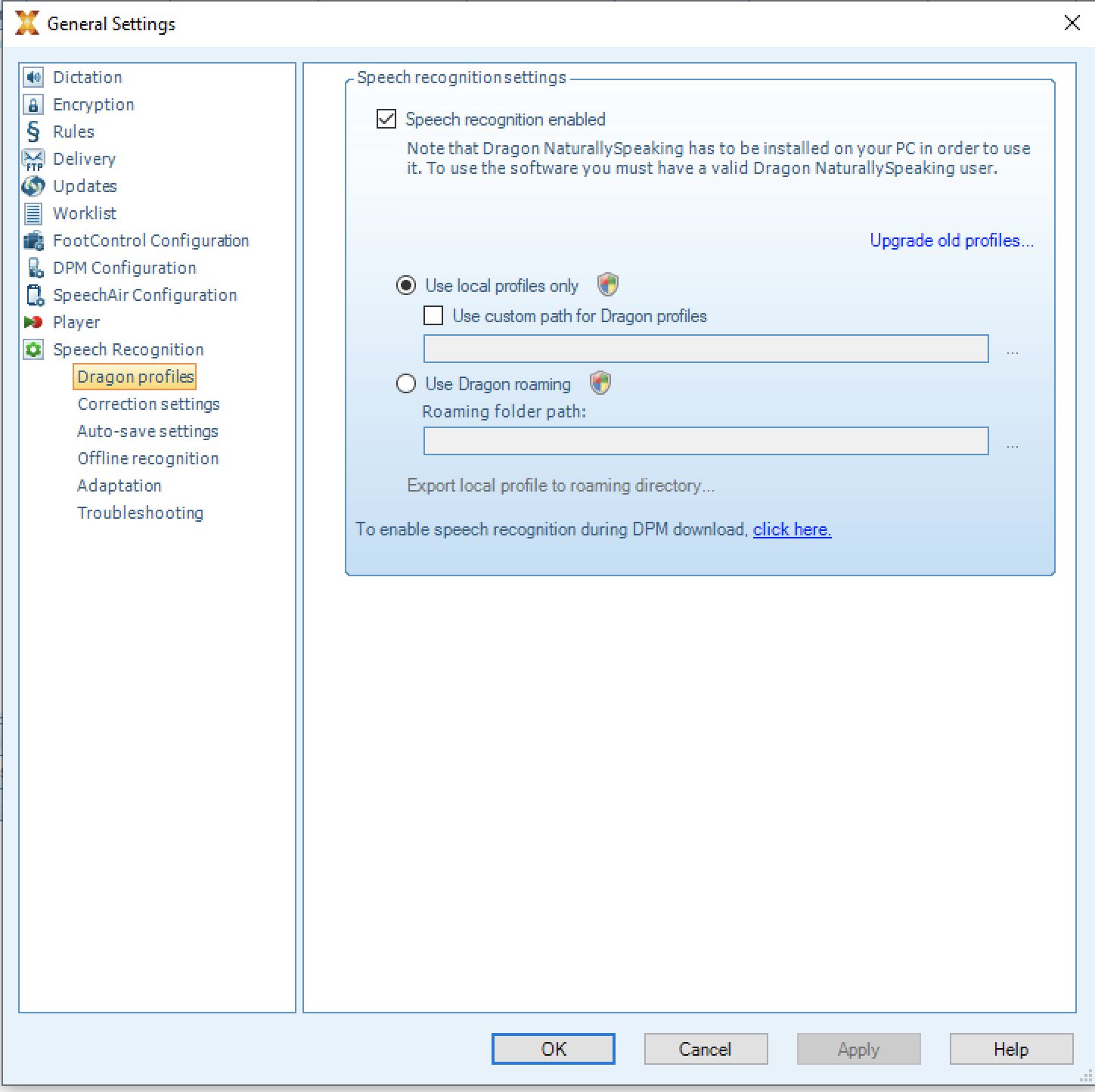 - Now, click DPM Configuration and click Speech Recognition. Check off "Send files for speech recognition after DPM download". Click OK when the dialog pops up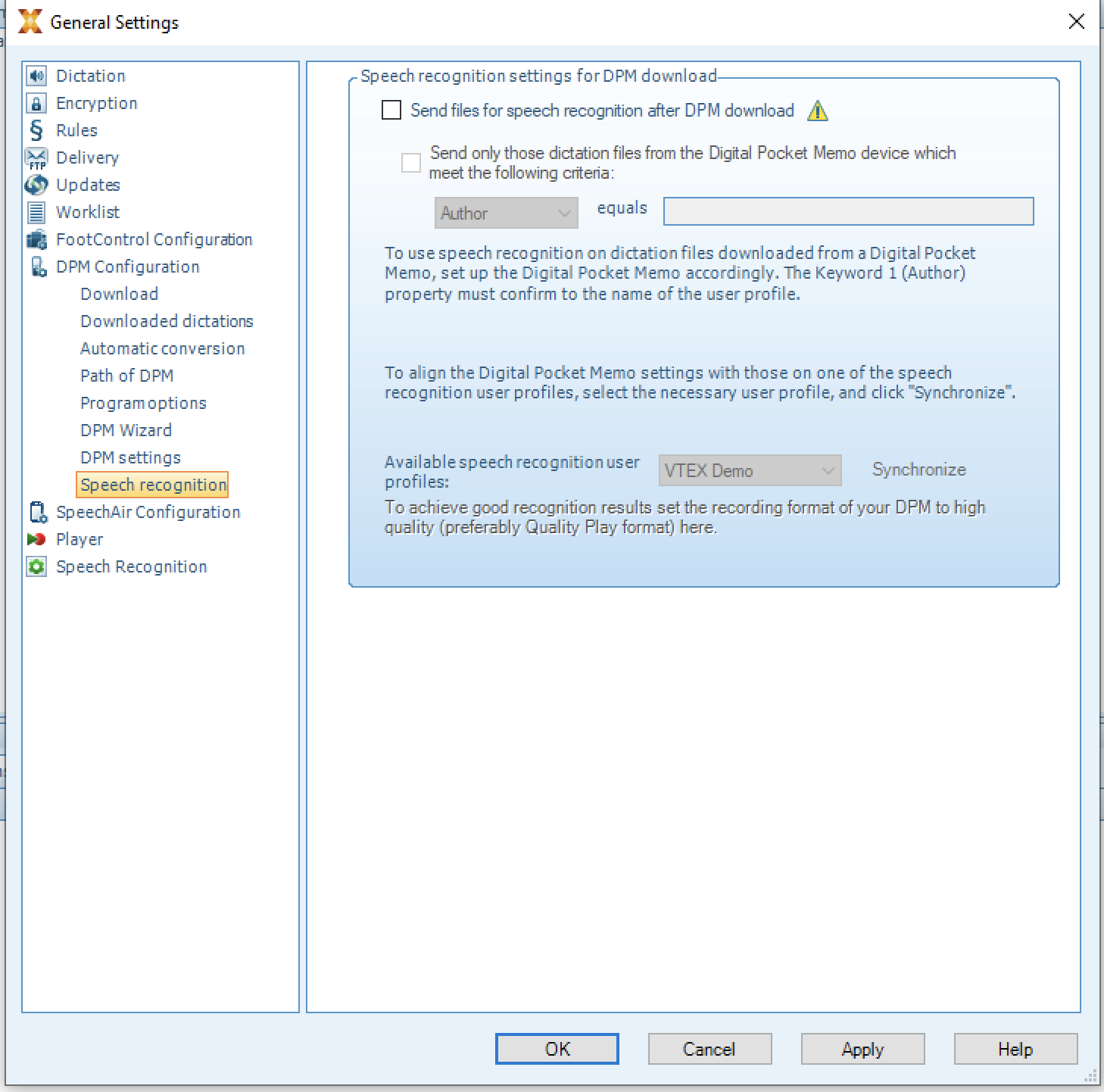 - Once you have clicked the checkbox, you will see the section "Available speech recognition user profiles will become enabled. You should see the profile you created in step 1 selected in the list. Click Synchronize. This will configure your portable to match your Dragon profile.


If you don't see your profile in the list, you may need to restart your computer and start configuring SpeechExec again. If you don't see that section enabled, make sure your DPM is connected to the PC.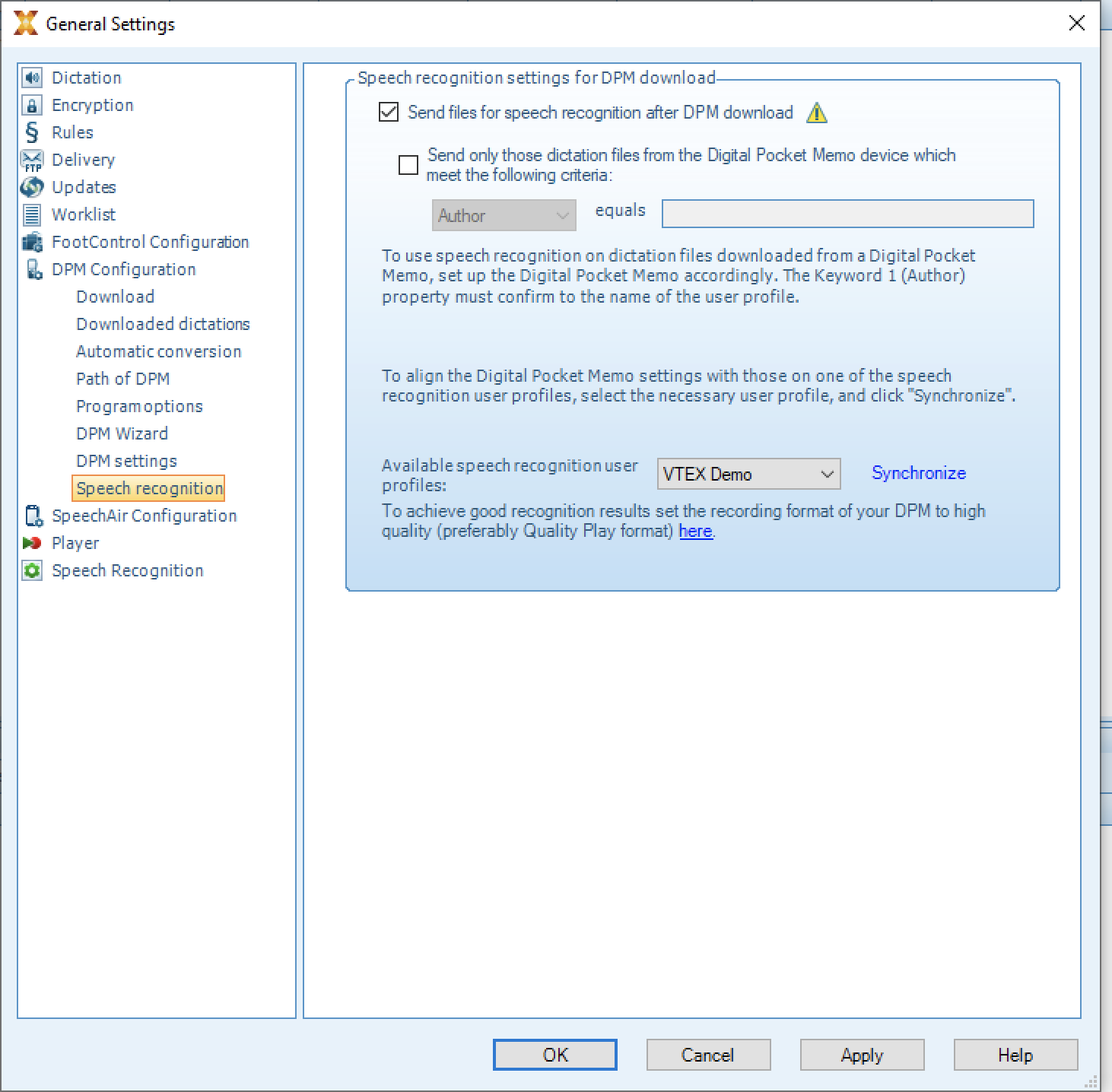 - Last thing is to get Philips to start the offline recognition queue automatically. Click Speech Recognition on the left side and click Offline Recognition. Make sure that "Start offline recognition queue automatically when new files are added to the queue" is checked.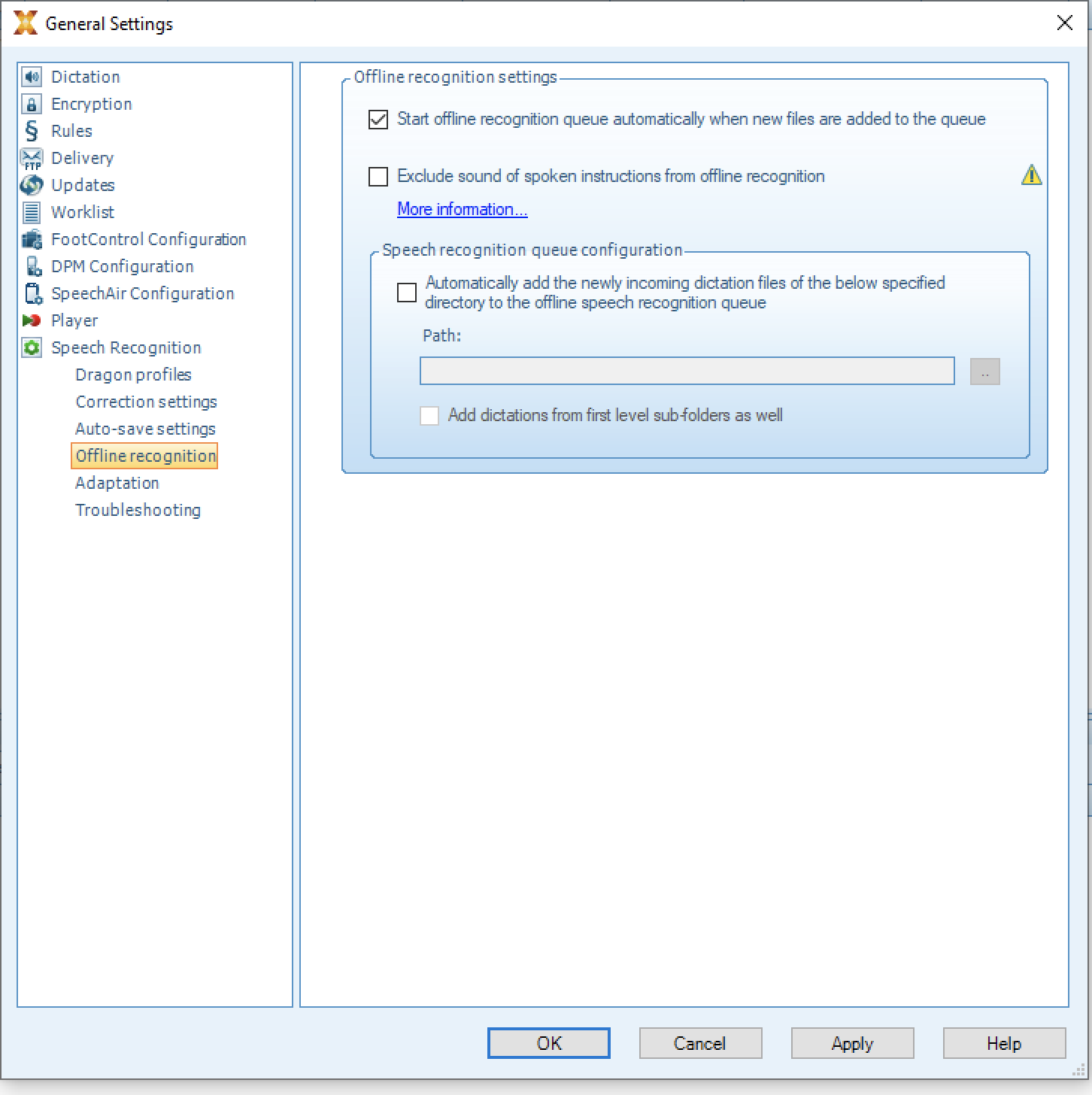 - Click OK to save your settings.

5. Everything should be configured now. Give it a test to confirm. Disconnect the DPM from the computer and do a dictation. You should try and do a good 10-15 seconds dictation and although it doesn't really matter, you should try to dictate something siimilar to what you will be dictating normally. When done, connect the DPM to the computer. SpeechExec should pull the dictation off and automatically send it to the queue. When the file is finished recognizing, the status will change to Correction Pending.

6. You can double click the file to open the integrated player and now you should be good to go.


In our experience, it is best to not use the computer while the offline recognition queue is running.